USC University of Southern California — The University of Southern California is one of the world's leading private research universities. Located in the heart of downtown Los Angeles, USC's wide range of curricular offerings provide extensive opportunities for both undergraduate and graduate students to work with some of the world's leading researchers and scholars. The Health Campus at USC includes the Keck School of Medicine, the School of Pharmacy, three major teaching hospitals, and various programs in Occupational Science and Therapy, Physical Therapy, and Biokinesiology.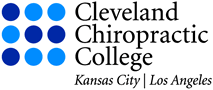 Cleveland Chiropractic College Kansas City/Los Angeles — Cleveland Chiropractic College has been the leader in providing health care education for over 80 years. Founded in 1922, Cleveland Chiropractic provides a balanced approach to the science, philosophy, and art of chiropractic. Cleveland offers a Doctor of Chiropractic Degree, a Master of Science in Health Education and Promotion, a Bachelor of Science degree in Human Biology, and an Associates degree in Biological Sciences for students pursuing a career in the allied health field.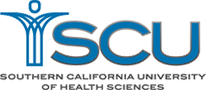 Southern California University of Health Sciences — For over 100 years, Southern California University of Health Sciences has been a leader in educating its students so that they may become competent and caring integrative healthcare practitioners. Colleges at SCI include the Los Angeles College of Chiropractic, the College of Eastern Medicine, and the College of Science and Integrative Health, and the SCU Health System.

American Chiropractic Board of Sport Physicians (ACBSP) — The ACBSP is the certifying agency for chiropractic sports medicine and is the only chiropractic sports medicine certifying agency that is recognized by the American Chiropractic Association (ACA). Since its inception in 1960, the ACBSP has been a leader in the development of sports medicine certification. The ACBSP also offer continuing education and research seminars in order to provide its members with the latest scientific knowledge, trends in treatment, and best practices for the care of their patients.